Kelly Tareski
Photography
Award-winning photographer in Spokane Washington
Senior Pictures - Family Photography - Boudoir Photography - Maternity Photos - Branding Photography - Headshots Photography -Newborn Photos
"Be Your Own Kind Of Beautiful"
Spokane WA Photography
You can see her many awards by scrolling further down or visiting her Portrait Masters Awards page!
Kelly Tareski Photography is an Award-Winning professional photography business in Spokane. I specialize in Senior Portrait, Family, and Boudoir Photography, and I've been in the business for over two decades. My name is Kelly and I'm the owner and lead photographer of the company.
Experience Counts
Having over 20 years of experience in the field, my photography style is timeless, classic, and elegant. My style focuses on capturing authentic moments and emotions. Kelly Tareski Photography offers a range of photography packages and services, including on-location shoots and studio sessions.
Artistic
Portrait Photography

Here is a little insight into the woman behind the camera

your photographer

 
---
I am an artist. My photography career started in film photography and have re-branded my style in the digital arena, which, without a doubt, has allowed my creative style to flourish.
---
I am very passionate about my art, and love the opportunity to work with my clients. Helping them exist in beautiful portraits that they are proud to display and boldly proclaim, "This is me" makes it all worthwhile!  You should exist in portraits now for your loved ones to cherish and for future generations to remember.  
---
My name is

Kelly Tareski

it is my mission to help you

exist in portraiture

that you will be proud to display and share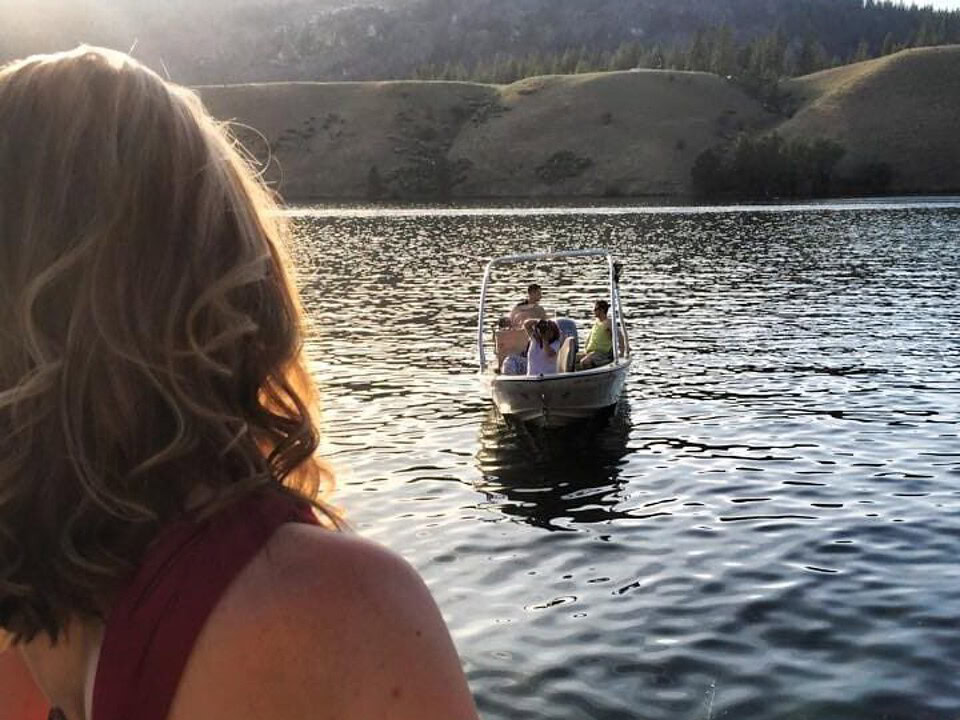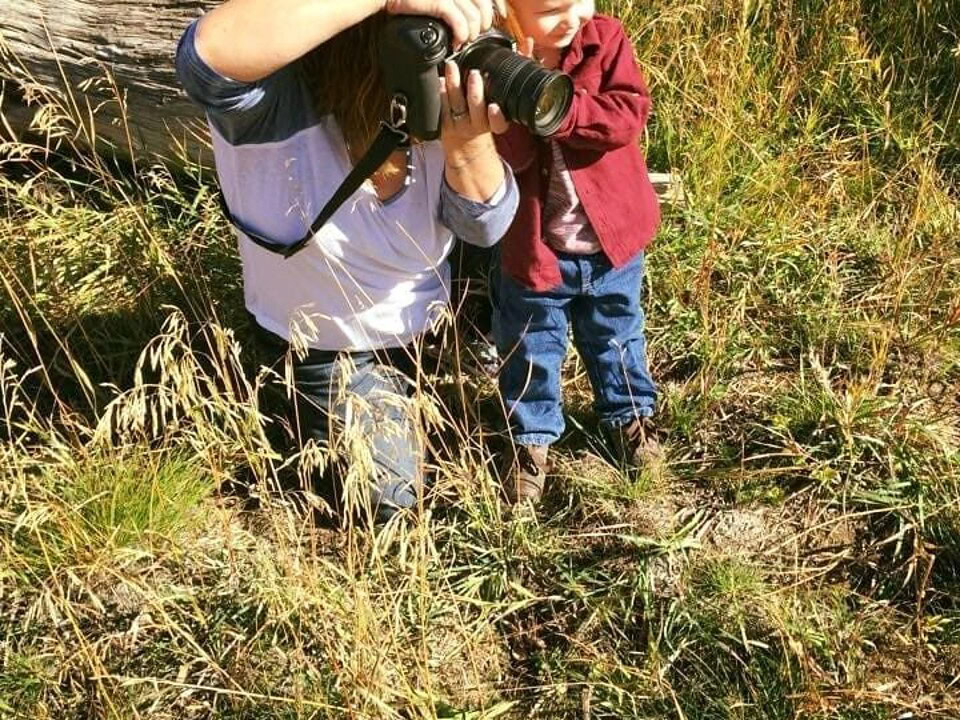 Spokane's Premier
Photography Studio
Introducing Kelly Tareski Photography and the Different Genres We Offer
Are you looking for a photographer who delivers stunning, high-quality photography? Well, look no further! Here at Kelly Tareski Photography, we are passionate about capturing memories uniquely and creatively. We do everything from Family photography to Senior Portrait photography, Boudoir Photography to Branding and Headshot Photography, Maternity and newborn Photography to Couples and Engagement Photography, and even commercial advertising shots! Our highly experienced team produces exceptional results that you can be proud of. So, please keep reading to discover more about our fantastic services!
Overview of Kelly Tareski Photography and Our Mission
At Kelly Tareski Photography, we believe every picture tells a compelling story. Moreover, our mission is to capture our clients' essence and immortalize their precious moments in time. Whether it's adorable newborns or loving families, our specialty is creating stunning and timeless art that will be cherished for countless generations. With our team of dedicated photographers brimming with passion for their craft, we are wholeheartedly committed to providing the most exceptional experience to every client. By emphasizing creativity and paying meticulous attention to detail, we consistently surpass expectations and deliver photographs that are unique and significant. Remember, at Kelly Tareski Photography, we aren't just taking pictures; we are crafting memories that will last a lifetime.
Types of photography services we offer:
Family Photography

Senior Portrait photography

Boudoir Photography

Branding and Headshot Photography

Maternity and Newborn Photography

Couples and Engagement Photography

Commercial advertising shots, and much more.
Our photography studio offers a wide range of services to capture life's most precious moments. Whether you want to preserve the love and connection within your family, commemorate your senior's achievements, or even create intimate and artistic boudoir shots, our skilled photographers can bring your vision to life. Additionally, we specialize in branding and headshot photography, helping professionals showcase their unique personalities and career aspirations. Moreover, our maternity and newborn photography sessions beautifully capture the awe-inspiring beauty of new life. At the same time, our couples and engagement photos allow you to celebrate your love and commitment joyfully.
Furthermore, we also provide commercial advertising photography, allowing businesses to showcase their products and services visually stunningly. With many options, our photography services will meet all your creative needs. Prepare to embark on a delightful journey of capturing unforgettable moments with us!
Benefits of hiring a professional photographer for your next event or project
Are you looking to make your next corporate event, family gathering, or unique project genuinely memorable? Look no further! Get ready to capture the moment and create lasting memories with high-quality photographs. By hiring a professional photographer, you ensure that you have someone with the necessary skills, expertise, and equipment to bring out the essence of your event or project. Not only do they bring a creative eye and attention to detail that amateurs cannot replicate, but they can also guide everything from lighting and composition to posing and editing. The result? Visually stunning photos that perfectly convey the emotions and atmosphere of your special occasion. So why leave your memories to chance? Hire a professional photographer for your next event or project, and cherish the incredible results for years.
Tips on how to prepare for a photo shoot with Kelly Tareski Photography
Having a photoshoot can be nerve-wracking, but with the proper preparation, it can also be a fun and memorable experience.
First and foremost,
Decide on the specific location and style you desire. Next, clearly define your wardrobe, makeup, and hair.
Additionally
Make sure to bring any necessary props or accessories to enhance your photos.
Lastly
Relax and have fun! Kelly Tareski Photography is well-known for capturing beautiful and authentic moments and is dedicated to making your photo shoot a wonderful experience. Trust her expertise and enjoy the moment.
Showcase of examples of the different genres of photography we provide
Photography is a beautiful art form and a powerful tool that captures moments and tells stories. Step into our showcase and immerse yourself in the endless possibilities of this craft. From stunning landscapes to captivating portraits, our collection offers a variety of genres. Moreover, our exhibit features dynamic action shots and breathtaking wildlife imagery. It's a visual feast for the eyes! Whether you're a professional photographer searching for inspiration or an art admirer, we invite you to explore our collection and discover the beauty of this incredible medium.
How to book a session with Kelly Tareski Photography
Capture memories through photography in a beautiful way that preserves special moments forever. If you're searching for a professional photographer to capture these incredible moments, look no further than Kelly Tareski Photography. Booking a session with Kelly Tareski is a breeze.
Firstly, you'll need to determine the type of session that suits your needs: a family, maternity, or newborn shoot. Then, visit her website to explore her stunning portfolio and determine if her style aligns with your vision.
Once you've decided, fill out the contact form on her website or call her, and she'll handle the rest. Kelly Tareski's passion for photography resonates in every photograph she captures, ensuring the delivery of creative and exquisite photos you'll cherish for a lifetime.
That's a Wrap!
From focusing on capturing familiar family love and those special milestones in life to providing a wide array of services for any event or project, Kelly Tareski Photography has something for everyone. Our goal remains to capture every moment and preserve memories that will last a lifetime. Moreover, we offer tips for photo shoot preparation and enhance your photos further with special post-shooting editing services. With all these excellent components, you will receive beautiful images perfect for printing on canvas. Rest assured, your photos will be taken to a professional standard. Booking a session is easy, so contact us today without hesitation!
We look forward to hearing from you and assisting in your photographic needs while creating long-lasting memories!
Related Articles for Maternity