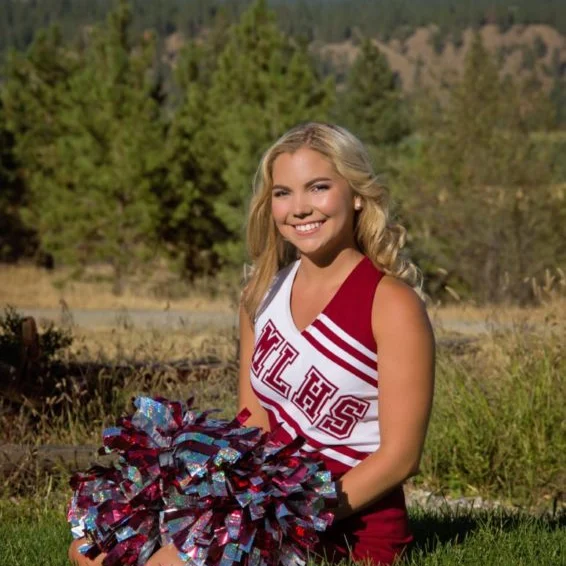 Professional Photographers Near Medical Lake Washington
Let's Roll!
Hello, everyone! I'm Kelly from Kelly Tareski Photography. Today, I'm going to talk about professional photographers near Medical Lake Washington. Why is hiring a professional photographer important, and what to look for when hiring one? These might be the questions you're asking yourself, and I'm here to answer them. As a professional photographer who is a short drive from Medical Lake Washington, I am passionate about capturing memories and creating ever-lasting, beautiful images that will make you smile for years to come. So, let's get started!
Importance of a Professional Photographer
First, let's talk about why hiring a professional photographer is important. You might be tempted to snap some pictures with your phone, but nothing beats a professional photograph tailored to you and your family. Professional photographers have the skill, equipment, and experience to capture the essence of a moment, and they know how to make their clients feel comfortable and relaxed. Plus, they can take photos you might not even think of, like the little details and candid moments that make your photos stand out.
How to Choose Your Photographer
When it comes to choosing a professional photographer, there are a few things you should consider. The first is their style and portfolio. Look at their website or social media pages and see if their style matches your vision. Do you want a romantic, dreamy vibe or a more formal and traditional look? Make sure you choose a photographer whose style resonates with you. Also, check their portfolio to see if they have experience with the type of photos you want.
Are They Professional?
The second is their personality and professionalism. You want a photographer who is personable but also professional. They need to be able to connect with you and your family, make you feel comfortable, and direct you when needed. Plus, they need to be reliable, punctual, and respectful of your time and wishes. A good photographer will also have a contract and a clear pricing structure, so there are no surprises or hidden fees.
Location
Third, consider the location. If you're near Medical Lake Washington, I'm located just a short drive away in Nine Mile Falls. As a local photographer, I know the area and can suggest the best locations for your photoshoot. Plus, local photographers often better understand the weather and lighting, which can make a big difference in your photos. If you're not in the area, make sure to do some research and find a photographer who knows the location well.
Reviews and Recommendations
Lastly, take a look at their reviews and recommendations. Ask friends or family for referrals or read online reviews from previous clients. This will give you an idea of their customer service, quality of photos, and overall experience working with the photographer. Choosing a photographer who takes beautiful photos and provides a positive and enjoyable experience for you and your loved ones is important.
Finished Product
Fourth, think about the final product. What do you want to do with your photos? Do you want to hang them on your wall, make an album, or share them on social media? Make sure you choose a photographer who offers the products and services you need. At Kelly Tareski Photography, we offer a variety of prints, canvases, albums, and digital images to fit your needs.
That's a Wrap!
If you're near Medical Lake Washington and looking for a professional photographer, look no further than Kelly Tareski Photography. As a local, experienced, and personable photographer, I can capture your memories and create beautiful, timeless images you will cherish forever. Remember to consider the photographer's style, personality, location, and final product when choosing. Don't settle for anything less than a professional photographer who can capture the essence of your special moments. Book your session with Kelly Tareski Photography today!