A Labor of Love-Building The Warehouse Door Garden Gate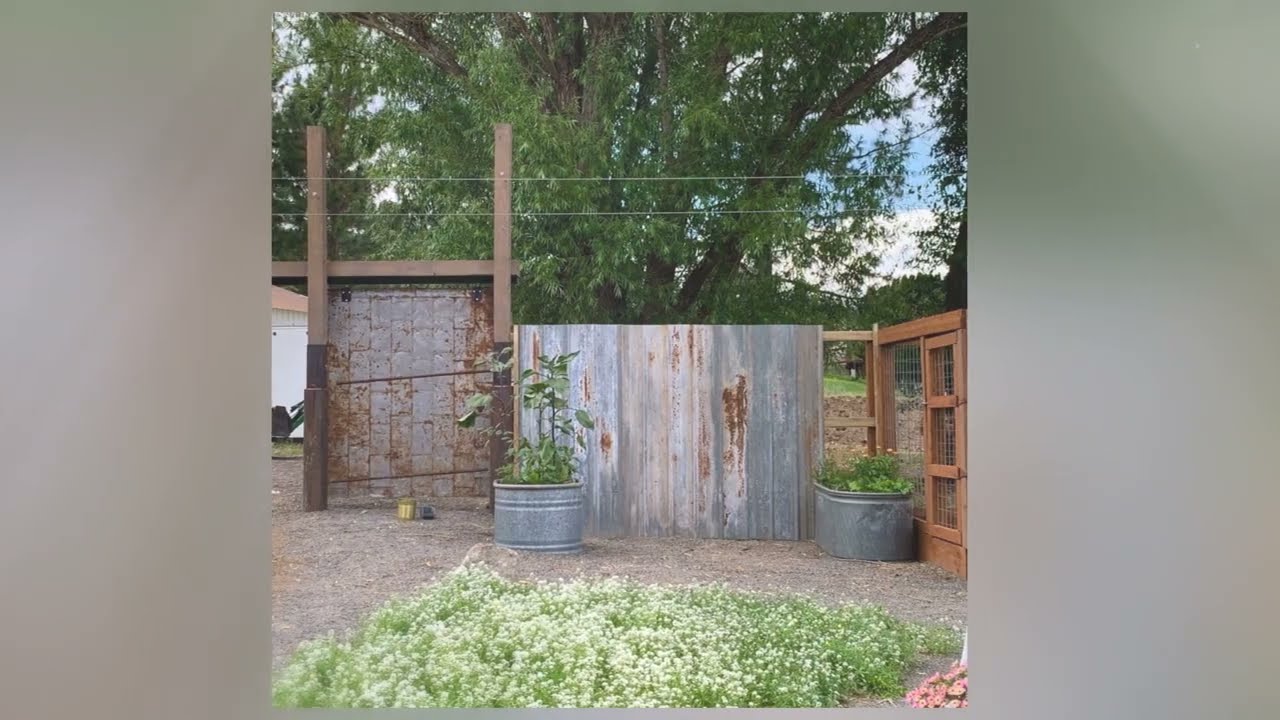 A Labor of Love: The New Vintage Warehouse Door Garden Gate Venue at Kelly Tareski Photography
Today  I want to share a heartwarming story about my husband's latest project at Kelly Tareski Photography.  His incredible talent for creating beautiful and functional pieces still amazes me.  He has again brought an extra charm and uniqueness to our studio.  This time, he has crafted a stunning vintage warehouse door garden gate.  The gate is a functional entryway and adds a fun visual element to our enchanting three-acre garden.
The Inspiration Behind the Project
My husband has always been passionate about repurposing and giving new life to old items.  When we came across a vintage warehouse door, he instantly saw the potential.  He transformed it into a one-of-a-kind garden gate for our photography studio.  The door's rustic charm and character were the perfect fit for our garden.  Our garden already features various vintage venues and backdrops, and this added so much more.
The Process of Building the Garden Gate
As with any creative project, building the new garden gate required careful planning, attention to detail, and a whole lot of love.  My husband began by assessing the warehouse door's condition and making necessary repairs and adjustments.  This was done to ensure its functionality and longevity as a garden gate.  He then meticulously refinished the door, preserving its natural patina and enhancing its beauty.
Once the door was prepared, my husband crafted a custom frame and support system.  This allowed him to install the garden gate in its designated entry into the garden.  He took great care to ensure that the gate would be both sturdy and easy to operate, allowing our clients to access the garden during their photography sessions effortlessly.
The Impact on Kelly Tareski Photography
The addition of the vintage warehouse door garden gate has not only increased the functionality of our garden but has also added a unique aesthetic element.  This element complements the existing vintage venues and backdrops.  Our clients have been delighted by the charm and character of the new garden gate.  They are excited to incorporate the gate into their upcoming photography sessions as a picturesque and distinctive backdrop.
In addition to enhancing our garden's visual appeal, the garden gate also serves as a testament to my husband's incredible talent and dedication to creating beautiful, functional pieces for our studio.  His labor of love has undoubtedly enriched the overall experience for our clients at Kelly Tareski Photography.
More about our garden venues:
I am incredibly proud of the fantastic garden venues we have created at Kelly Tareski Photography.  Our enchanting three-acre garden offers diverse, picturesque settings that serve as the perfect backdrop for capturing your special moments, from beautifully landscaped gardens filled with vibrant flowers and lush greenery to charming vintage scenes and rustic elements.  Our garden venues provide an idyllic environment for showcasing your unique personality and the connections you share with your loved ones.  Each time I host a photography session in our garden, I'm reminded of the magic and beauty surrounding us.  I feel so fortunate to share this exceptional space with my clients.
Come see it for yourself!
The new vintage warehouse door garden gate at Kelly Tareski Photography is a beautiful example of repurposing with a purpose.  My husband's passion for breathing new life into old items has resulted in a stunning garden gate that not only serves as a functional entryway but also adds an extra touch of charm to our enchanting five-acre garden.  I am incredibly grateful for his talent and hard work, and we look forward to sharing the beauty of our garden and its new gate with our clients for years to come.  Book your session with Kelly Tareski Photography today and experience the magic of our vintage-inspired garden firsthand.